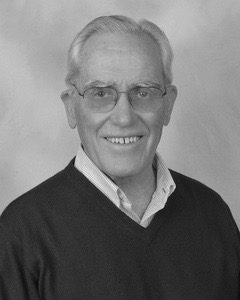 Garnett Keith
Prior to June 30, 2017, Mr. Keith was the Chairman and CEO of SeaBridge Investment Advisors, an RIA which actively managed long-only equity portfolios for families and institutions.
From 1984 to 1996, Mr. Keith was the Vice Chairman and Chief Investment Officer of The Prudential Insurance Company of America, supervising the company's global investment activities comprising roughly $250 billion at year end 1995 in the U.S. and nine foreign countries. Between 1977 and 1984, Mr. Keith supervised Prudential's Corporate Finance and Pension Asset Management activities.
From 1996 to 2017, Mr. Keith was a Trustee of The Howard Hughes Medical Institute, a major philanthropic endowment. Since retiring as a Trustee, Mr. Keith remains on HHMI's Investment Advisory Committee, overseeing its investment operations.  Mr. Keith is also an investment committee member for Fung Investments Ltd (Hong Kong) and a director of First Heritage Brands Ltd., a private company which buys heritage brands in Europe for franchising in Asia.
Mr. Keith has been active in advising family offices including Irwin Management Company (the Cummins Engine family), Park Agency (the Kennedy family), Chen Investments (Hang Lung Properties, Hong Kong,) Fung Investments (Li & Fung, Hong Kong), Capital Guidance (Hammour family, Paris).
Mr. Keith is a graduate of Georgia Tech and was inducted into the Georgia Tech Engineering Hall of Fame in 1997. Mr. Keith received an MBA, with distinction, from Harvard Business School and is a CFA charterholder.