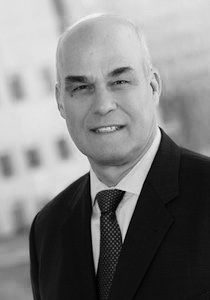 Mark Barnard
Mr. Barnard currently is an Independent Director and co-chair of the investment committee of the Funds Management Group of Equitable Life, a mutual fund complex with assets under management in excess of $130 billion.
From 1995 until June 2016, he served as Director (until 2001) and then Managing Director of Private Investments for the Howard Hughes Medical Institute. Mr. Barnard continued as a Senior Advisor to HHMI through January 2017. He was responsible for the management of a $5.5 billion private investment portfolio that included private equity, venture capital, real estate, energy and natural resources investment on a global basis and served on numerous Advisory Boards. Prior to his role at HHMI, Mark was responsible for both real estate investment activity and management of the Cambridge real estate portfolio for the Massachusetts Institute of Technology and while there, completed coursework in Financial Accounting as a special student at the Sloan School of Management at MIT.
Mr. Barnard is a past Trustee of the Investment Board of the Montgomery County Public Employees Pension Fund where he chaired the Investment Committee, a past Treasurer of the Institutional Limited Partners Association and a past member of the Board of Directors and the Executive Committee of the Pension Real Estate Association. Mark holds a Bachelor of Urban Planning from the University of Cincinnati and a Masters degree from Harvard University in Landscape Architecture, focused on large scale land planning and development.